Goods and Services Tax(Commonly Known as GST) is a system of indirect taxes whos adoption is increasing significantly with more than 160 countries already using it as the preferred form of consumption tax. The Indian government is planning to use this tax structure and wants to introduce this starting 1 July 2017.
Increasing adoption trend of GST can be attributed to key factors some of which are listed below.
1. GST preserves neutrality by taxing the value added by each factor equally.
2. Consumption tax is large and more stable source of revenue.
3. Potentially self-enforcing in nature.
In India, the GST is expected to replace the current complex central and state indirect taxes to create a common market and a seamless indirect tax regime. The country can expect to have three types of GST:
·        Central GST(CGST)
·        State GST (SGST)/Union Territory GST (UTGST)
·        Integrated GST (IGST)

The GST will be transformational for India as a country, and the implications for companies extend well beyond tax. GST will affect the tax structure, tax incidence, tax computation, tax documentation, tax accounting, credit availment and utilization, tax reporting, and more. The result will be a complete overhaul of the current indirect tax system.
With all the changes that are coming in for taxes, it is required to align the tax engine of your organization's ERP, so that you can ensure a seamless transition from current Tax structure to GST. Microsoft is already way ahead in updating the Tax engine of Dynamics AX ERP so that customers can take advantage of this and get ready for their GST roll out in Dynamics AX.
Microsoft Dynamics AX Roadmap for GST:
Below diagram shows the roadmap for the GST functionality release for various versions of Dynamics AX.
To address Indian GST requirements and complexities, a new, configurable tax engine is being introduced: Tax Engine (GTE). GTE will take care of four major functional areas for tax.
GTE Framework Architecture
We started our ground work early on GST as we knew it was coming! We mastered the installation challenges, understood and learnt the new tax engine and capabilities and started having conversations with our customers early on. We are already underway for the roll out of GST for many of our existing customers and they are delighted with the progress so far. We are extremely confident of a successful rollout of GST in Dynamics AX for all our customers.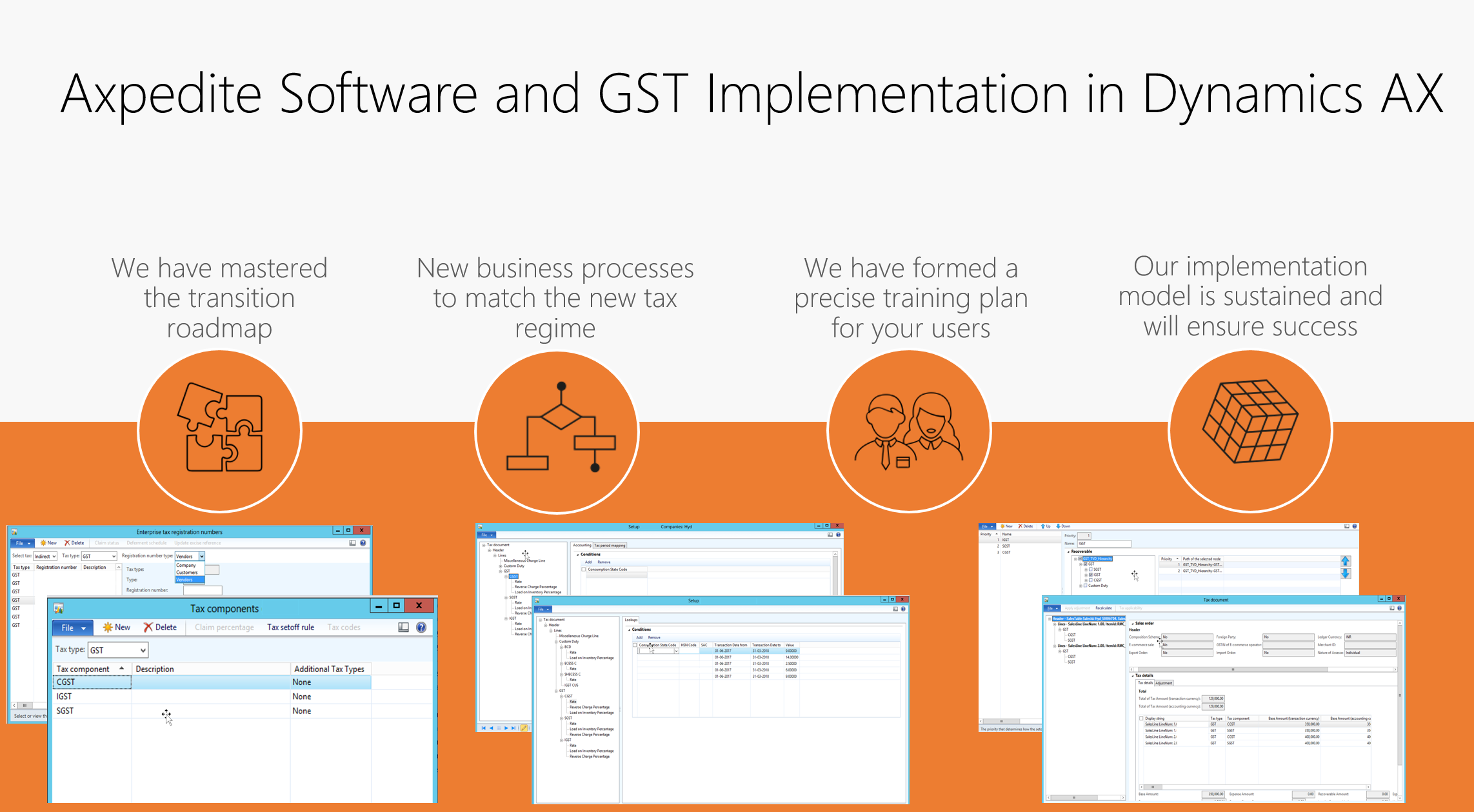 Want to go live with GST configurations in Dynamics AX ? We can make it happen in 30 days !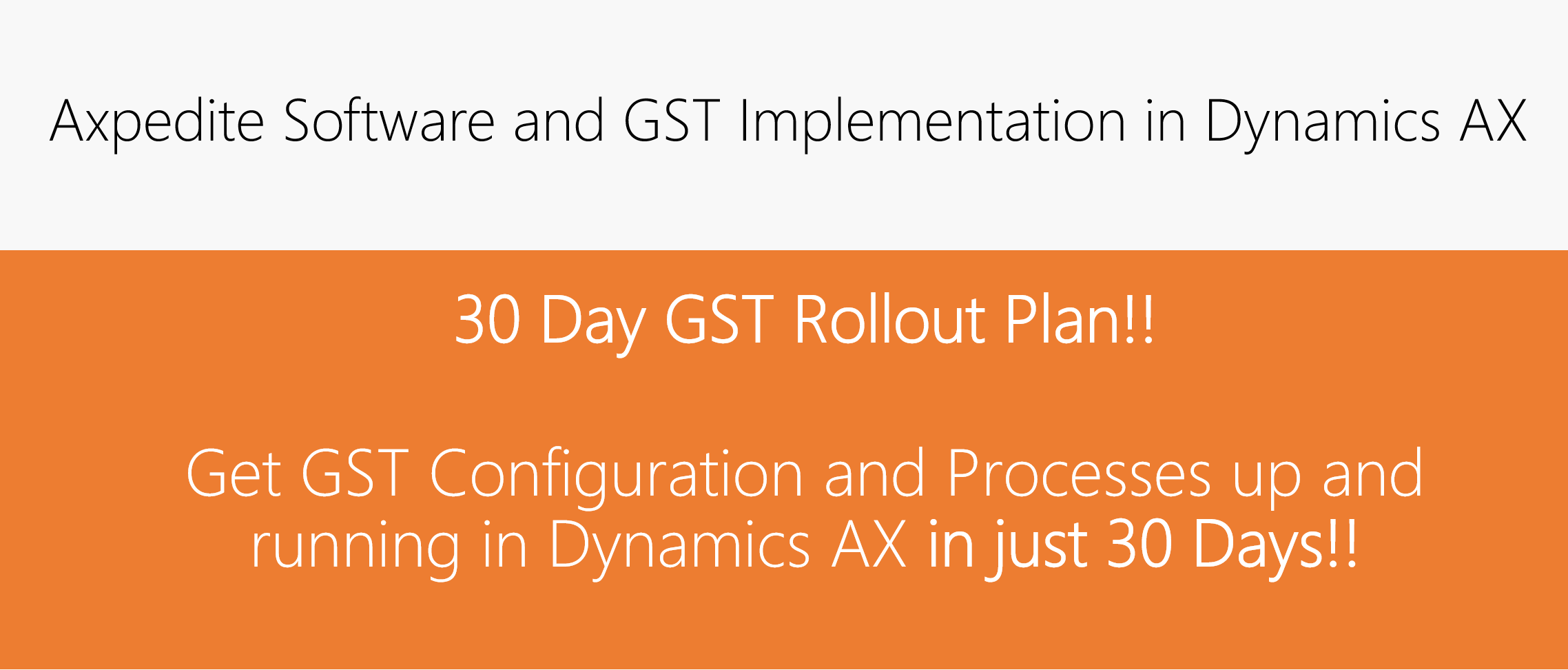 Contact us at [email protected] or [email protected] if you need assistance with your GST rollout in Dynamics AX and we will get in touch with you to get you moving.
Stay tuned for more updates and blog posts on GST and related topics . We will share success stories of our customers soon.
Regards,
Team Axpedite