D365 F&O Financial Dimensions – Cool Features
Overriding Dimension values after posting the transactions
There might be a situation where in the dimension value may need to be corrected or updated in the dimension values master even after posting transactions.
For example, let's take the legal entity backed "Business unit" financial dimension with dimension value "004" and the same is attached with some master record or might have attached and posted some transactions. Later it has been realized that the dimension value should be corrected as "400" from "004".
To accomplish this, navigate to the business unit master, through Organisation administration > Organisation > Operating units, and select the dimension value "004" and edit the value to "400" from "004". System will pop up the below shown message and will update the dimension value in all the masters as well as transactions.

Copy dimension values upon creating the master record
This feature will be used for legal entity backed dimensions. For example, when "Project" is set as one of the financial dimensions and if this feature is turned on, system will set the project dimension automatically on the project master record up on creating a new project record.
To enable this feature, navigate to the financial dimensions form and create a new legal entity backed dimension as "Projects" and mark the "Copy values to this dimension on each new project created" check box as shown in the below screenshot.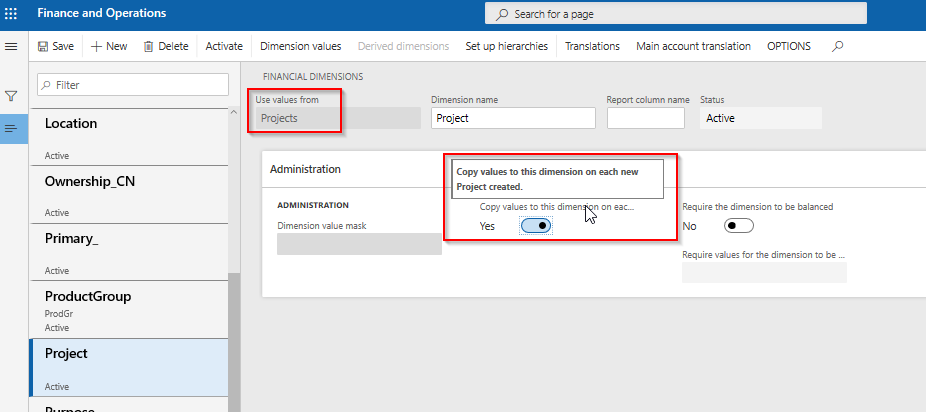 Now try creating a new project in "Project management and accounting" module. Notice that once the project gets created, system will default the project dimension with the same newly created project id on the same record as shown in the below screenshots.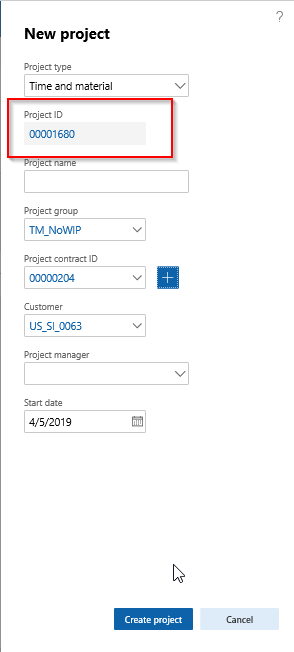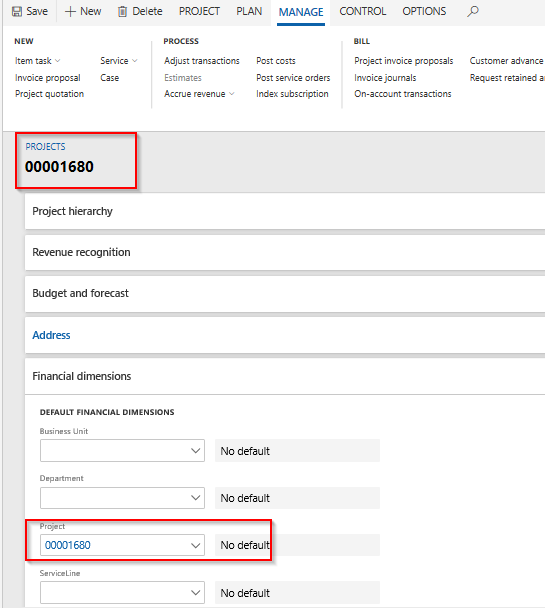 More about Financial Dimensions: