WE ARE READY FOR THE
NEW DYNAMICS AX
The New Microsoft Dynamics AX is here and is now available as an online service. A fully cloud based, true enterprise ERP solution built on the Microsoft Azure stack. Redesigned with a brand new HTML5 based user interface, the New Dynamics AX can be accessed from anywhere with devices of any form factor. Lifecycle Services for Microsoft Dynamics AX is now an integrated part of the deploy and management of the New Dynamics AX. With the Power of Lifecycle Services, you can deploy and manage your Dynamics AX environments within matter of few hours. You can also manage your Dynamics AX application's lifecycle end to end, all in the cloud with collaboration.
Below are some of the highlights of the capabilities of the New Dynamics AX and Lifecycle Services.
To know more or see a demo of the New Dynamics AX, get in touch with us today by submitting your query to [email protected] or by filling in your details on our Contact page.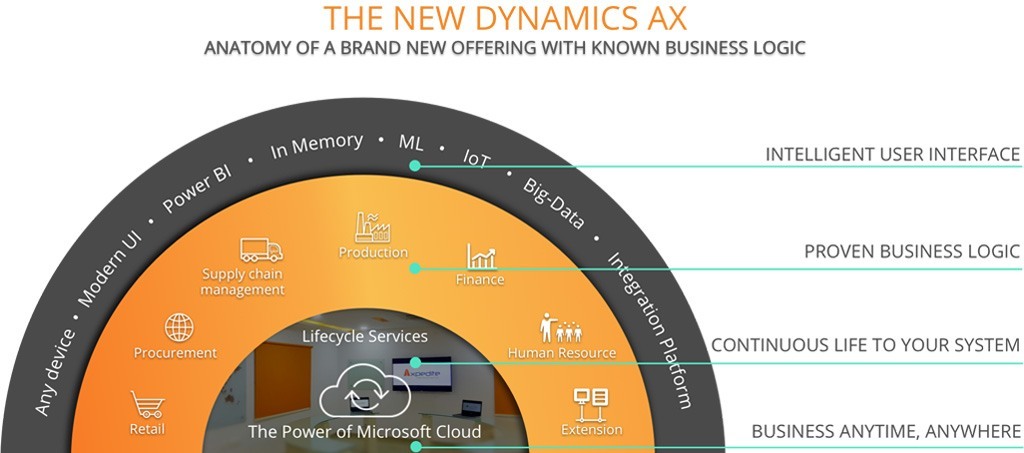 [vc_tta_accordion style="flat" shape="square" active_section="1″ collapsible_all="true"]